Marty K. Grantz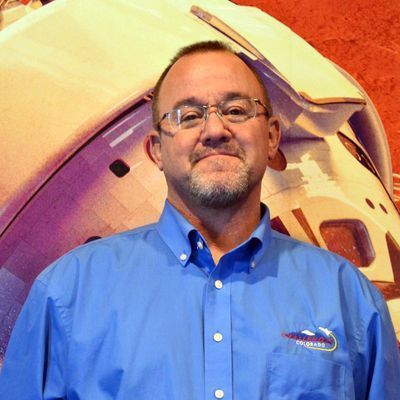 The Staff and Board of Directors at Challenger Colorado were saddened by the tragic, unexpected loss of one of our team members, Marty Grantz, in December of 2021. Marty was a member of the Challenger Team for the last 8 years, providing expert customer service to our teachers, students and guests. Prior to his work at Challenger Colorado, Marty spent 14 years with the City of Colorado Springs Parks and Recreation, serving as an Administrative Technician and Events Coordinator. He helped open Cottonwood Creek Recreation Center, establishing an award-winning customer service team. A three-sport athlete in high school, Marty was a sports reporter at the Gazette newspaper for 10 years and was in his 34th season as Official Scorer for the Pacific Coast League of Professional Baseball, assigned to home games for the Colorado Sky Sox, most recently known as the Rocky Mountain Vibes. The youngest in a family of 10 kids, many of them teachers and coaches, Marty studied mass communication at the University of Colorado. Marty leaves behind his lovely wife Danette, an elementary school teacher, and two sons – Nick and Will.
A scholarship fund in Marty's memory has been established for high school seniors planning to attend a 4-year college.
Donations to the Martin K. Grantz Scholarship Fund are tax-deductible.
---
Peter B. Teets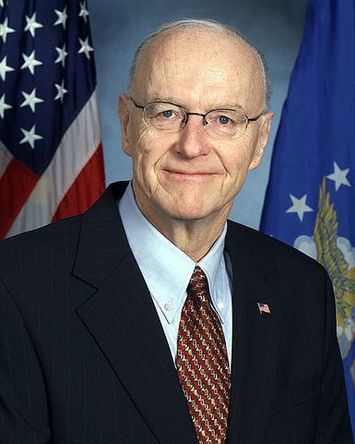 Pete Teets was a giant in the aerospace industry. His career highlights include serving as President of Lockheed Martin, Under Secretary of the Air Force, and Director of the National Reconnaissance Office. Pete and his wife, Vivian, have served as long-standing CCESSE board members and supporters of Challenger Colorado. We cherished every minute his great wisdom and commitment to STEM education was brought to bear, as he served on our Board of Directors. He was a man of great wisdom and compassion and when he was referred to as "The Honorable" Peter Teets, "The Honorable" was not just a gratuitous or polite title. Peter Teets earned the title "Honorable" in everything he said and did, in his personal as well as his public life. When he "retired" from our Board he gave us a great gift. His wife, Vivian assumed his Board position and she picked up where Peter left off. It goes without saying that much of our success is directly attributable to the Teets family. Vivian retired from our Board on January 1, 2020 and we extend to her our most sincere condolences on Peter's passing.
---
Your gifts, both large and small, will help us to achieve our mission of providing exciting and engaging programs for teachers to use as inspiration for their students and the STEM fields.