Teacher Training for Programs
The following programs require and include  teacher training:
Digital Discoveries

E-Missions

Simulator Missions
*All trainings have been converted to online video conferences via Zoom. Please contact our Registrar, Katie Goodman, to schedule your training.
registration@challengercolorado.org
---
BOOT CAMP 2023 

STEM Bootcamp is a two-day, hands-on workshop that will introduce K-6 educators to new and exciting STEM programs for your school. Participate in quality learning sessions from different organizations that focus on interactive activities that are easy to integrate and exciting to teach.
Click
here
for more information about STEM Boot Camp 2023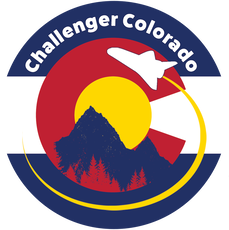 ---
---
STEM-Works
The STEM-Works program supports volunteers that are working in their local communities to increase science, technology, engineering and mathematics (STEM) skills in our nation. We want every child regardless of where they live to be able to have quality experiences that build their interest and competencies in STEM. Giving volunteers access to these materials and activities that are fun, exciting, and challenging they will be the foundation of a national effort for increasing STEM skills in our youth.