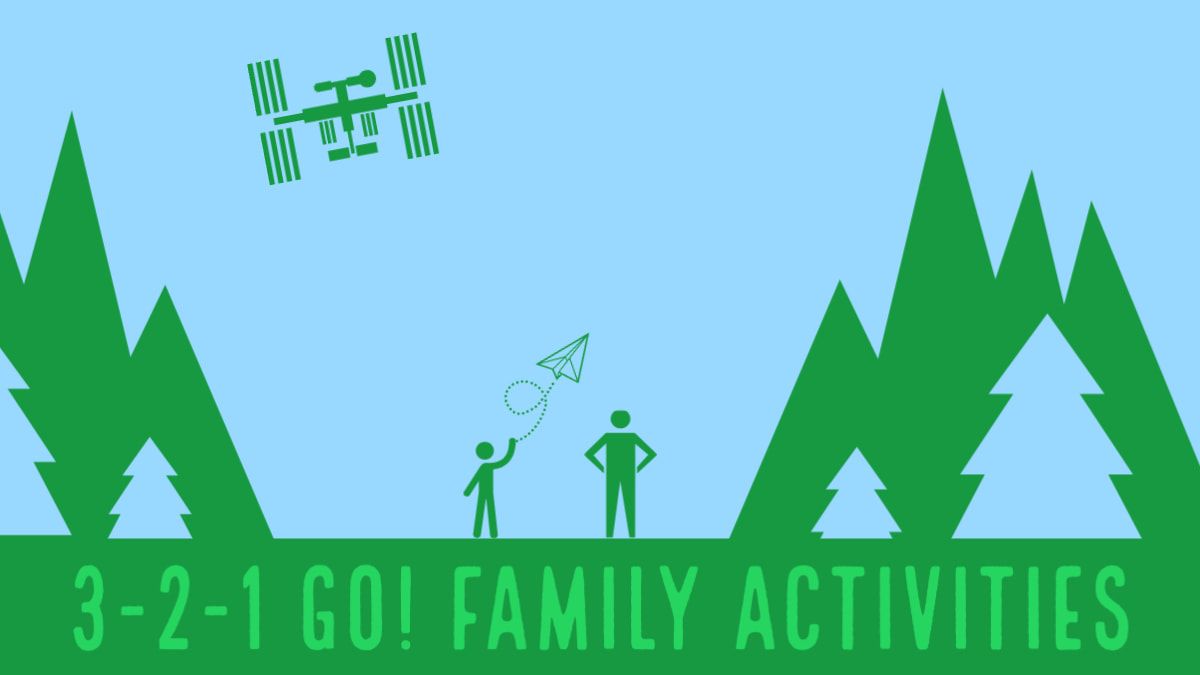 3-2-1 GO! Family Fun Activities
These hand-curated collections are a buffet of space-themed, educational and interesting activities that your family can use to spend time together when and where it works for you. New collections were released for 8 weeks over the summer of 2020.
Each collection included the following:
Brief tutorial
Outdoor group activity
Engineering and/or craft project
Night sky lesson
If your family is looking for a way to learn and play together, you'll be sure to find something fun here!
This week's family activities focus on NASA's return to the moon and plans for heading to Mars. Click to be taken to the webpage with the activity overviews.

This week we're looking at NASA's plans to build a base on the moon.

This week's focus is on training like an astronaut. Activities will highlight skills that NASA considers important for candidates who will make the journey from Earth to the moon and even out to Mars.

How big is our solar system? How do the planet's sizes compare? Can we see planets at night? With an eye on our solar system, this week's set of activities are designed to introduce you to the basics about our home solar system found on an arm of the Milky Way.

Rockets are powerful engines designed with steering and thrusting capabilities. This week we explore how rockets and their boosters power payloads into orbit around the Earth and beyond.

The Mars 2020 Perseverance Rover is designed to better understand the geology of Mars and seek signs of ancient life. The mission will collect and store a set of rock and soil samples that could be returned to Earth in the future. It will also test new
technology to benefit future robotic and human exploration of Mars.

An orbit is a circular path that one object takes around another. In space, it can be the Earth making its path around the Sun, a satellite making a path around the Earth or a comet making its way through the solar system. Try out these well-round activities that will help you understand how orbits work, satellites stay in orbit and why we'd all be "lost" without the help of some ingenious man-made devices.

Did you know that there is a giant floating laboratory in space with people living on it right now? Did you know that you can see it from your backyard? Find out more about this amazing engineering marvel in this week's 3-2-1 GO! family activities
---
3-2-1 GO! Email Sign Up