Simulated Missions (Grades 5 - 12)
​Our space mission simulator offers students an opportunity to see their skills in action. From science to math to language, students participate in a live, immersive and interactive  2.5 hour experience playing the role of scientists and engineers and applying their knowledge and essential skills like teamwork, problem solving and communication. Missions take place in our Mission Control simulator designed after NASA's Johnson Space Center and a Space Station simulator modeled after the International Space Station. 
---
Mission Details
Length: 2.5 hours
Group Size: Up to 32 students
Price: $825* - Includes teacher training and standards-based lesson plans
*contact our Registrar to inquire about scholarship funding assistance
For the 2023-2024 school year, choose from:
Rendezvous with a Comet™ 
Expedition Mars™  
Lunar Quest™
Mission Descriptions
---
Rendezvous with a Comet | Recommended: Grade 5
A team of scientists and engineers embark on a daring mission to take a close-up look at a comet as it streaks across the solar system.  The goal is to plot a successful course to Rendezvous with a Comet.  First, the team must plot the correct intercept course, while constructing a space probe to gather data from the comet.  What seems to be a routine exploration at first becomes filled with new discoveries, challenges and emergencies.  Each obstacle requires students to work together as a team to find a solution in order make the mission successful.
---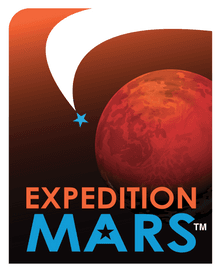 Expedition Mars | Recommended: Grade 6
The year is 2076. A handful of facilities have been established on Mars, including a greenhouse, a mobile geological survey base, and a centralized research habitat. The primary human habitat is not on Mars, but on one of its moons, Phobos. A large shuttle regularly ferries astronauts and scientists between the base on Phobos and the surface of Mars. This shuttle, or Mars Transport Vehicle (MTV), carries parts to build a remotely operated vehicle (ROV) to continue the search for the evidence of life and water. However, when crew members discover an imminent threat to their MTV and the Martian surface facilities, they must act quickly to save their stations, their research, and their lives.​
---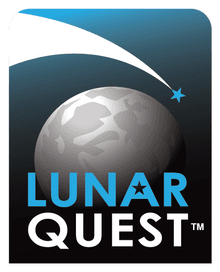 Lunar Quest | Recommended: Grade 7
In the not too distant future several permanent habitats on the Moon are home to astronauts and scientists conducting research. Human operated vehicles and rovers search for resources critical to the expansion of lunar research. The new crew sent to help with the expansion faces a tough task and students will be challenged to make decisions that will impact the success of the mission. Teams will need to observe the Earth, sun and beyond as they navigate to the moon and select sites for future lunar mining. Ultimately, the primary mission goal of keeping the crew safe will become a challenge as the teams will have to exercise their problem solving, communication and teamwork skills before they can call the mission a success.
---
Our 10,000+ ft
facility 
allows us to provide groups with a full day of immersive STEM activities. Teachers can now bring two groups of up to 64 students for simultaneous programs, saving energy on planning and funds on transportation.
Full Day Programs Available. Click here for more information.
---
Coming in 2024!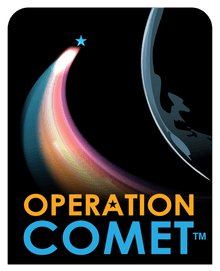 Comet Encounter | Recommended: Grade 5
Operation Comet™ – With a large Comet passing close to Earth in a short period of time, the Space Station crew has the chance to send out a robotic probe to study this Comet. The study could be groundbreaking, but goals quickly change when it is determined that the single Comet has broken apart into a second comet and that is on a direct collision course with Earth. The team must quickly reengineer their robotic probe so that it can stop the second comet and complete their new mission objective, to save the world.
(Operation Comet™ will replace Rendezvous with a Comet™.)
---
Coming in 2024!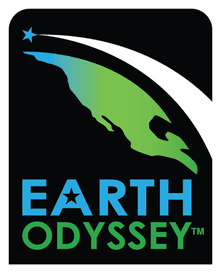 Earth Odyssey | Recommended: Grade 8
Earth Odyssey™  – A recent coronal mass ejection has destroyed a vital space satellite responsible for gathering key Earth science information. Working together, the team at Mission Control and another aboard the Space Station, must build a new micro satellite to replace the one lost. However, traveling into orbit during this time of increased solar activity poses risks of its own.