Second Saturday Science - Rocketry: Featuring Estes Rockets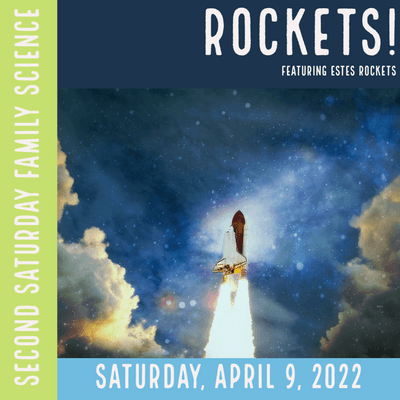 Join us for a session that focuses on the physics behind the upcoming launch to the moon with NASA's Artemis program. Families will build their own rocket and launch it with guidance of experts from Estes Rockets. Rocketeers will also be treated to a planetarium show that highlights the moon and travel to our closest celestial neighbor.
Registration opens 4/4/22 at 8:00 am MST.
*Registration is limited due to rocket supplies.
**Rockets will be provided for children ages 5 and up and will require parent assistance for full assembly and launch. Be sure to indicate the number of children with your group when reserving your ticket.