Second Saturday Science - The DART Mission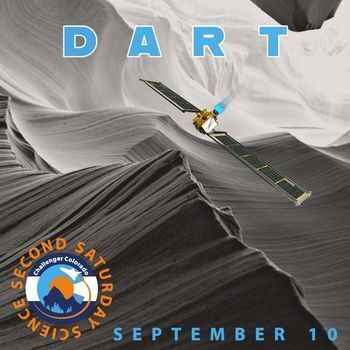 NASA's Double Asteroid Redirection Test (DART), the world's first full-scale mission to test technology for defending Earth against potential asteroid or comet hazards. Developed and led for NASA by the Johns Hopkins University Applied Physics Laboratory (APL) in Laurel, Maryland, the Double Asteroid Redirection Test (DART) will demonstrate the kinetic impact: a technique to strike an asteroid in order to shift its orbit. This test is a critical step in demonstrating one means to protect our planet from a potential impact.
This month, we'll focus on small body celestial objects, specifically asteroids! How do they move? Where do they come from? What are they made of? Can we mine them for important resources?
Second Saturday Family Science is a great way to spend a Saturday learning and working together with family members to complete STEM challenges, learn about current events and enjoy astronomy presentations in the comfort of our Mikkelson Planetarium.
Plan to spend about 1 - 1.5 hours at the center as you and your young scientist(s) participate in hands-on activities and a planetarium show.
Preregistration: Required