Second Saturday Science - 2023 Annular Eclipse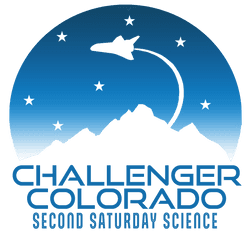 On Saturday, October 14th, 2023, an annular solar eclipse will cross North, Central and South America. An annular solar eclipse happens when the Moon passes between the Sun and Earth, but when it is at or near its farthest point from Earth. Because the Moon is farther away from Earth, it appears smaller than the Sun and does not completely cover the Sun. As a result, the Moon appears as a dark disk on top of a larger, bright disk, creating what looks like a ring around the Moon. (NASA.gov)
Colorado Springs will experience just over 80% obscuration at the peak of the eclipse, and we'll be onsite with solar viewers to facilitate your family's observation of this unique astronomical event.
Our Second Saturday Science event for October 2023 will include hands on activities for school-age students and their families along with a planetarium show.
These events are designed to give parents a chance to interact and learn WITH their child in a low-pressure setting.
**More spots have been added and registration will reopen at 8:00 am on Friday, October 6.