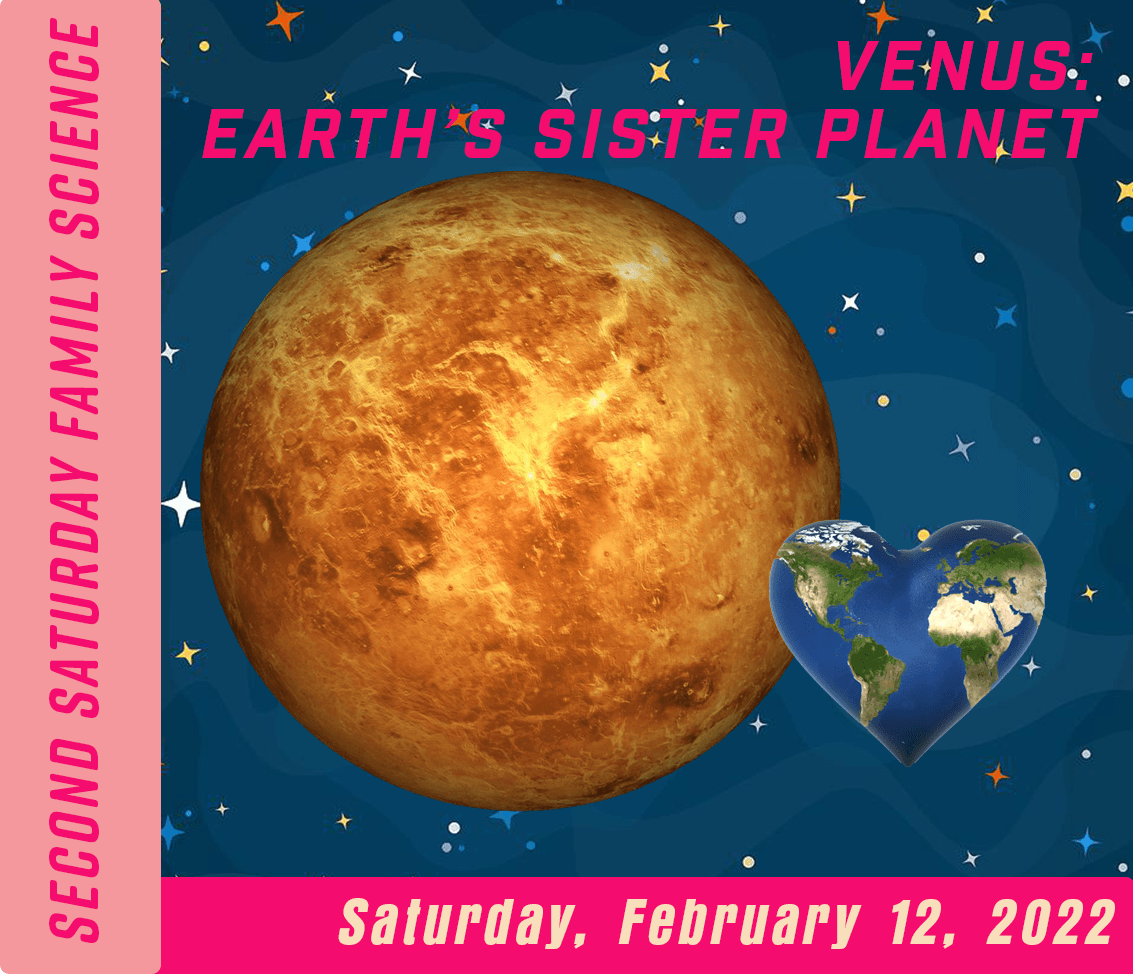 Second Saturday Family Science is a great way to spend a Saturday learning and working together with family members to complete STEM challenges, learn about current events and enjoy astronomy presentations in the comfort of our Mikkelson Planetarium.
Second Saturday Details
Next Session: February 12, 2022 - 9:00 a.m. - 2:00 p.m. 
Cost: Free
Preregistration: Required (opens Monday, January 3, 2022)
Venus - Earth's Sister Planet
Venus is considered Earth's sister planet because the two are very similar in size, mass, proximity to the sun and core composition. Learn about the planet, the probes that NASA has sent to visit it and why it's such a fascinating member of our solar system.
Current COVID-19 Policy: Masks are encouraged, but not required.