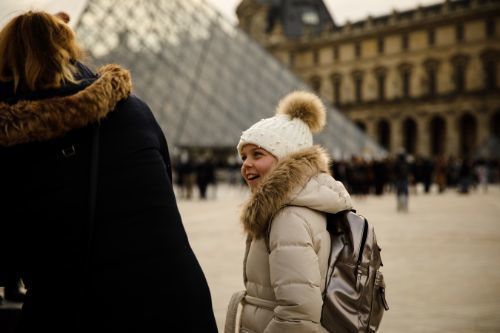 With 2021 comes a renewed sense of hope. However, we still have some months to go in order to get back to a sense of 'normalcy'—if that's even still a thing. Remember when interacting with friends, loved ones and even strangers that what you see isn't always the whole story. People in your everyday life may be struggling much more than you know. So what can you do to help? Check out these five ways to spread kindness, despite the hard times we're enduring. 
1. Lend a Hand
If you're able, consider helping out in any way you can. Lending a hand could be as simple as lending an ear to listen to somebody who may be struggling. Or, it could mean helping out with a task where more hands are needed. Twice the hands means half the time it takes to complete a task. Maybe your elderly neighbor needs some help shoveling the driveway, or a high-risk family needs groceries delivered due to the pandemic. However you're able, consider lending a hand!
2. Walk in Their Shoes
The easiest way to spread kindness is to first understand what other people may be going through. When you see somebody struggling, ask yourself how you would feel if you were put into the same circumstances. To truly understand what those who are struggling may be going through, volunteer at an organization that is helping out in your community. This will help you give back, all while gaining a better understanding of what others may be going through in today's unexpected climate.
3. Practice Active Listening
We have every excuse to be distracted in today's world. After all, we're living through a worldwide pandemic. That's why it's important to practice not just listening, but active listening. This means devoting yourself to truly taking in the information and understanding what the person is trying to tell you. A great tactic to practice active listening involves paraphrasing the information you just heard and repeating it back to the person telling you the information. This helps validate that you're correctly understanding what they're saying to you.
4. Show Empathy
If somebody who is going through a difficult time opens up to you, it's important to show empathy. Thank the person for having the courage to open up about whatever they may be going through. Express how difficult the situation must be, and offer kind words of empathy to show that you are truly trying to understand what they must be feeling. Even if you haven't been in the situation they are currently in, empathy can go a long way to show that you care.
5. Brighten Someone's Day
Small acts of kindness only take a little amount of time to complete, yet they make a huge difference. Write a note for a friend or family member you appreciate and let them know how much they mean to you. Scrape your neighbor's car window before work after you've done your own. Deliver a basket of baked goods to brighten somebody's day. No matter the small act of kindness, you're sure to be the reason somebody smiles. 
Remember that these are difficult times for us all, and that every action you make has the opportunity to provide kindness in the wake of so much loss and tragedy. Actions as simple as listening and providing empathetic responses can go a long way to ease the hard times somebody may be enduring. Now's your chance to do what you can to spread kindness during this difficult period of history.